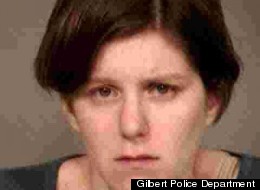 If people don't think Glenn Beck, Rush Limbaugh, Sean Hannity and other inflammatory media personages can't cause this kind of violence, constantly harping about apocalypse, guns being taken, rights being taken, I suggest you read up about what happened with the radio broadcast "War Of the Worlds".
Words have power people, and it's about time that those who incite to violence using words be held responsible for them.
And on an aside: I searched, and I have yet to find any story about any Democratic candidate supporter, whose candidate lost, go out and kill their family then themselves, or try to kill a member of their family because of it. This variety of insanity seems to be a Republican affliction, brought on by acute paranoia.
Read the Article at HuffingtonPost